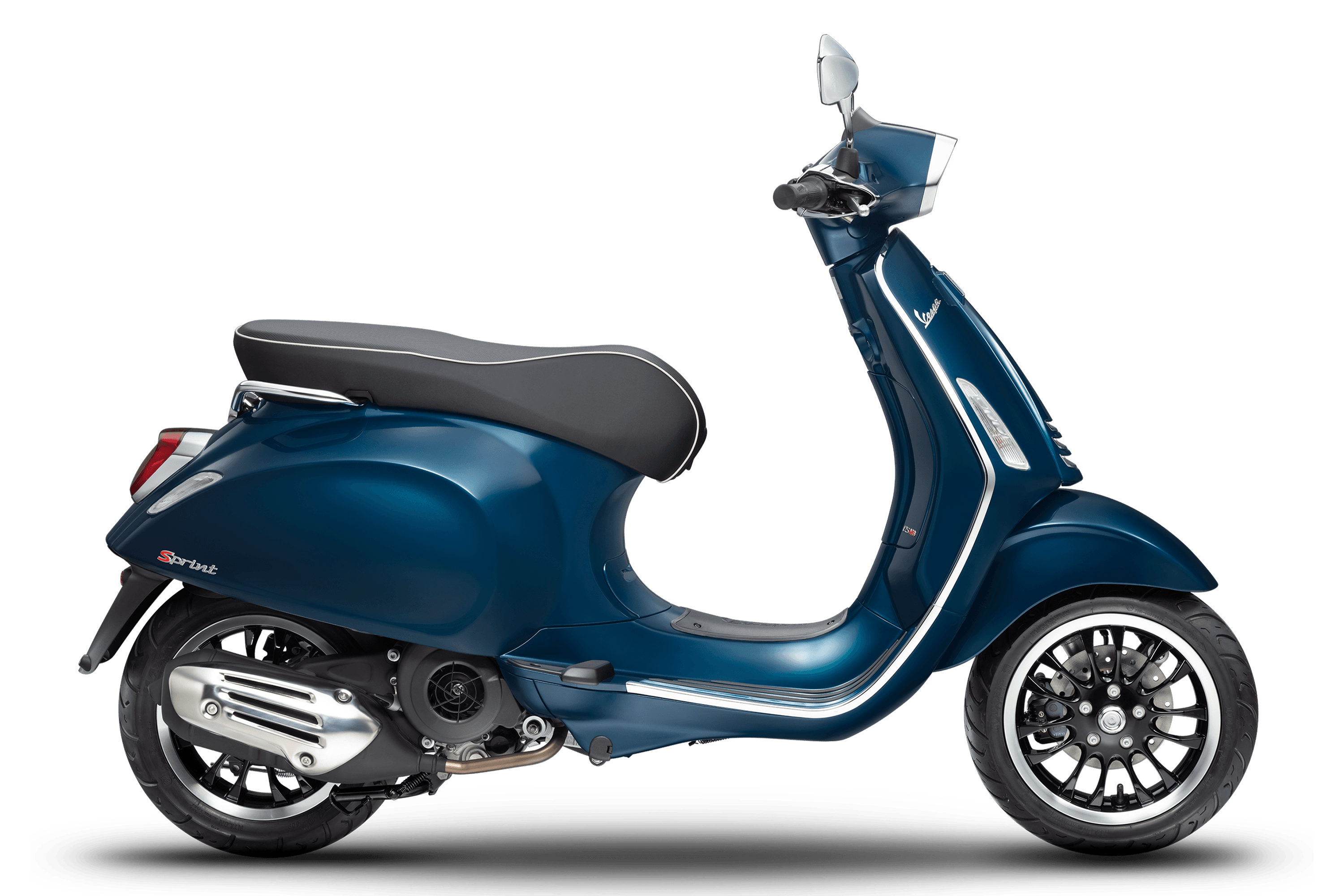 SPRINT 150
Impeccable sporty pedigree is transformed into an eco-friendly scooter with an innovative 150 i-get engine that delivers versatility, brilliant pickup and a wonderfully smooth ride.
Feel the vitality
Heir to that iconic generation of sporty, nimble Vespas that swarmed European towns and cities during the Swinging Sixties, today's Vespa Sprint 150 has most definitely inherited the fresh, carefree spirit that defined both those scooters of yesteryear and their riders, with the welcome injection of a healthy dose of state-of-the-art twenty-first century technology.
Go for a gritty look
The Vespa Sprint 150 boasts a compact, lightweight, comfy and protective body, completely built in steel. Its youthful line is accented by a no-nonsense, gritty rectangular headlight and is finished in large 12" wheels with spectacular aluminium alloy rims.
Price excluse insurance and roadtax