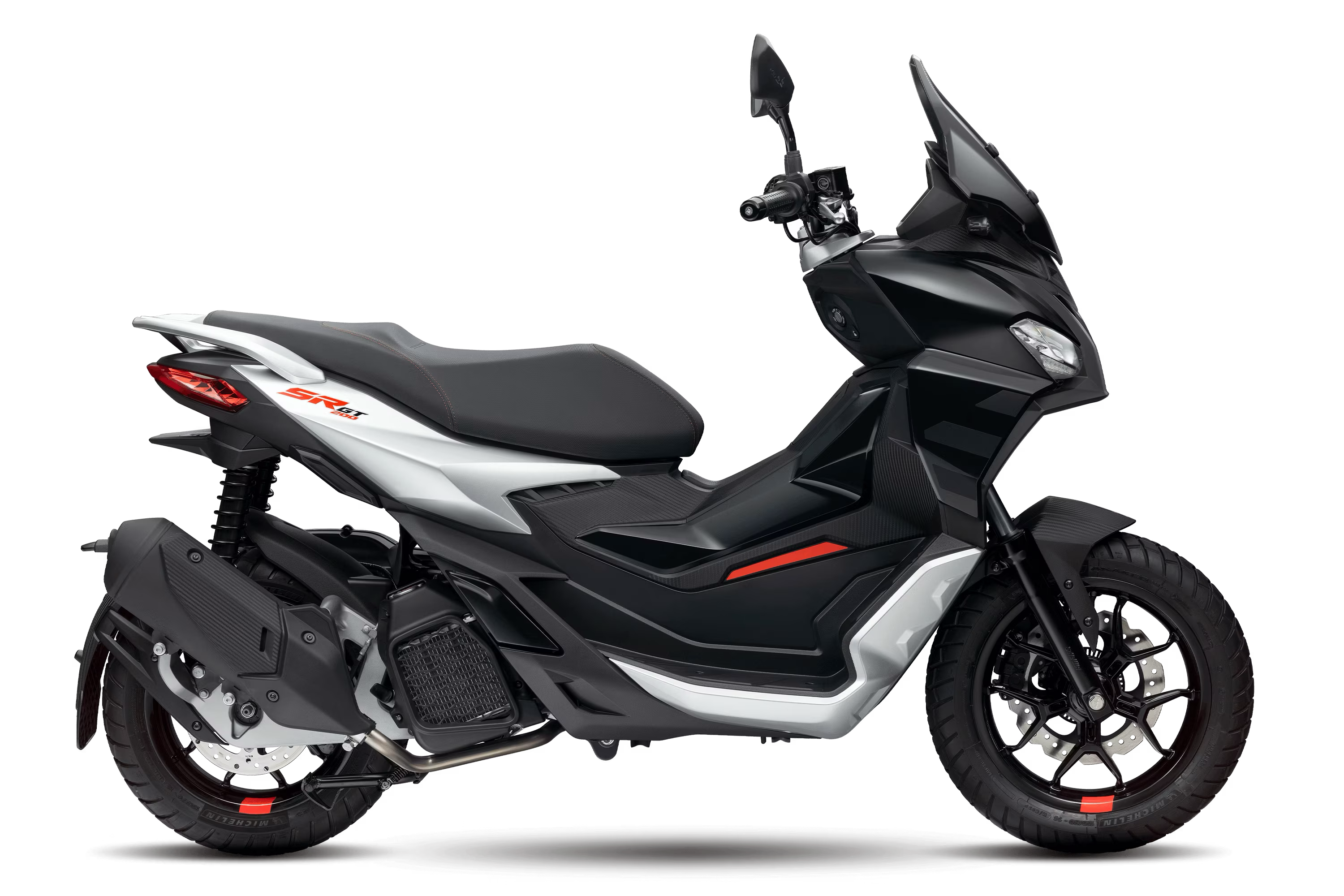 The perfect combo
Agile, dynamic and delivering great performance in all conditions, the Aprilia SR GT 200 packs a punch with its brand-new 174-cc single-cylinder engine. Generating category-busting power of up to 13kW at 8500 rpm with a torque of 16.5 Nm at 7000 rpm, this is a practical and powerful bike that takes on urban traffic with ease.h
Every day becomes an adventure
The style of the SR GT invites action and fun, but it is also perfectly suited to running about town, with a 25-litre underseat compartment that can hold a full helmet. There is also a handy USB port in the leg shield back plate and an advanced LCD dashboard. If you choose the Aprilia MIA optional extra, you can connect your phone via bluetooth to the handlebar controls.
Control and precision
The compact design feature reduced overhangs and tight, dynamic lines that emphasise its sporty nature. The 9-litre fuel tank is positioned in the central tunnel to leave space for an ergonomic footwell with an external part that recalls the protection of an off-roader. This creates a more forward and "active" riding position, but also enables you to place your feet further forward if you want to adopt a more relaxed riding style.
Price quote without insurance and roadtax