Brembo M50 Monoblock Caliper 100mm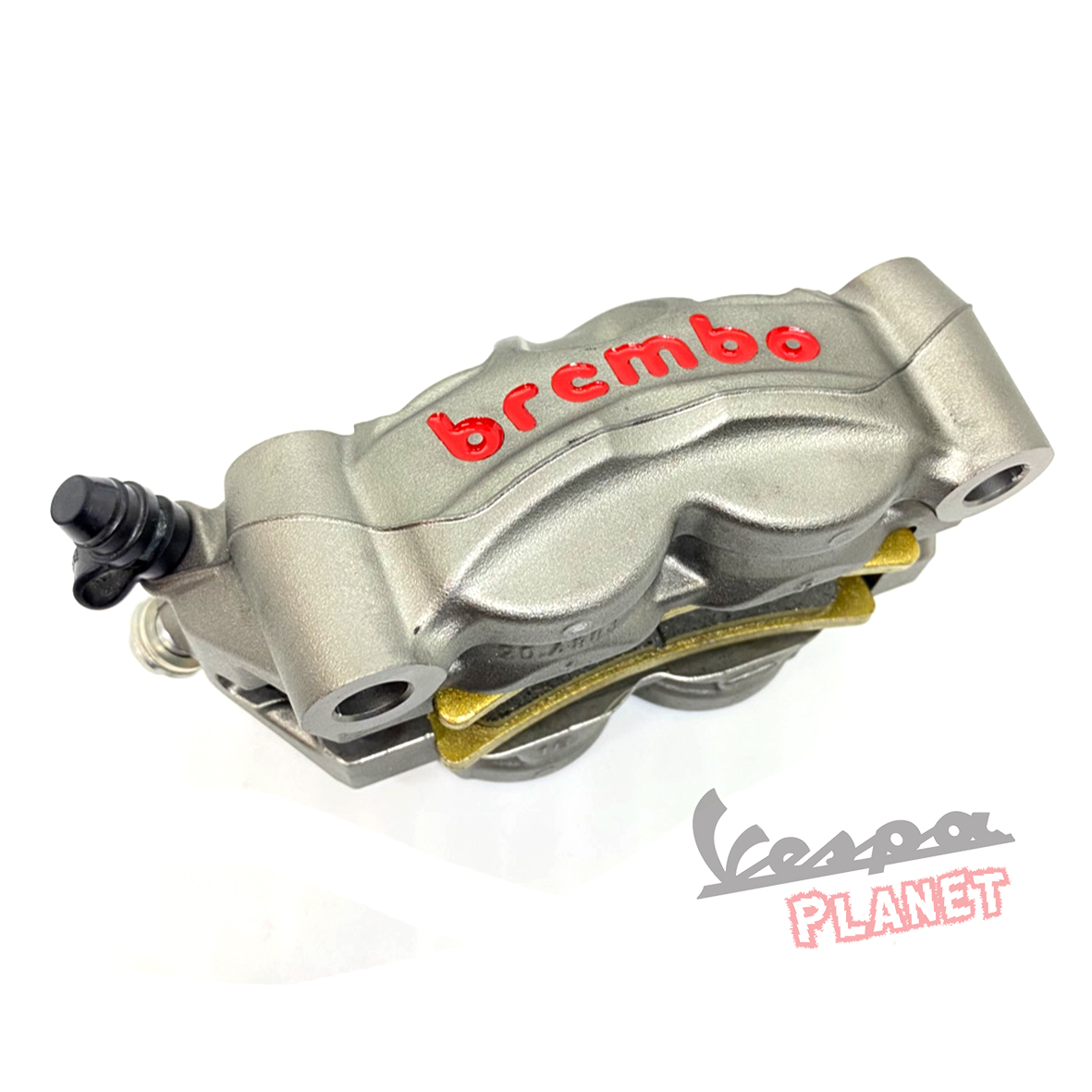 In designing and making this monoblock caliper we decided to give the hydraulics and the caliper body shape particular attention, both of which were the focus of painstaking technical operations to perfect them. With its typically racing design the caliper houses four 30 mm diameter pistons. Thanks to careful refinement, the compact body of the caliper guarantees the excellent characteristics of power and modularity that are so typical of Brembo calipers.
This caliper is the result of sophisticated "topological optimisation" calculation software which, thanks to an iteration process, allows material to be removed from the areas of the caliper where it is not needed in order to come as close as possible to the optimum structure, combining maximum stiffness with maximum lightness.
This caliper was presented for the first time at EICMA 2011 as original equipment on the Ducati 1199 Panigale. In its name, M50, the letter M stands for monoblock, a technology which was successfully introduced by Brembo in MotoGP in 1994, which allows the caliper body to be derived from a single piece of cast aluminium, whereas the number 50 is a tribute to the number of years the company has been in business.
The product, provided in a kit made up of 2 calipers and sintered brake pads which represent the absolute best quality available on the market today.
ECHNICAL FEATURES
PositionFRONT
Caliper BodyMONOBLOCK
Ø Pistons mm30
Pistons Q.ty 4
Disc height mm32-34
MaterialCast aluminium
Surface protectionTitanium anodic oxidation
Piston materialAluminium
Weight w/o pads (gr)700
Mounted pads includedyes
Offset (mm)30
Note2 calipers kit
Kindly message us for stock availability
Fit Model
GTS/GTV Front LH
Fit 12" Rim & 13" Rim
Need to purchase M100mm bracket to fit with brembo