Brembo Racing P2 34 Billet CNC 2 Pots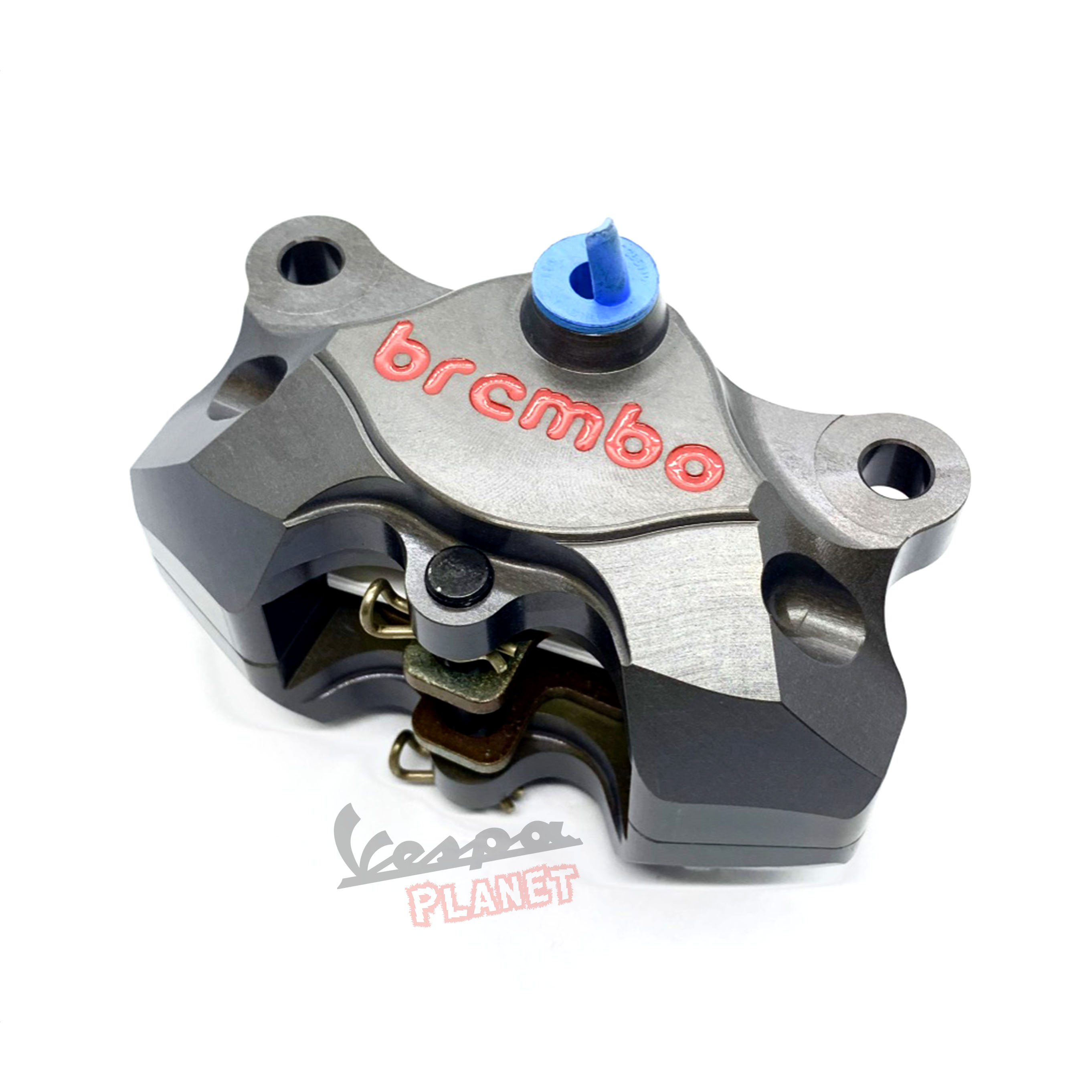 FOR RACE USE

The original 2-piston brake callipers of the big Modern Vespa models do not have a reputation for being the strongest of components available and deserve immediate replacement when a better braking performance is desired. This becomes especially apparent while crossing the Alps, caught in heavy urban traffic or during the longer trips on the motorway. To convincingly solve these problems we have a 2-piston brake calliper, produced by the Italian brake experts BREMBO, available with a suitable adapter included for safe attachment.

Known as a series component on a variety of super-sport bikes, this brake calliper, with its two 34mm brake pistons, offers a clearly superior braking performance to the original. Material, design and function also go into use on the current MotoGP motorcycles. The scope of delivery includes the brake calliper, two matching screws and a banjo bolt with two copper sealing rings.
Fit Models
LX150 Front
LXV150 Front
S1250 Front
LT150 Front
Sprint Front
Primavera Front
GTS150 Rear
GTS250/300 Rear
GTV250/300 Rear
Note: Need to purchase separate adaptor to fit the brembo.