Earl's Speed-Flex Brake Line Kits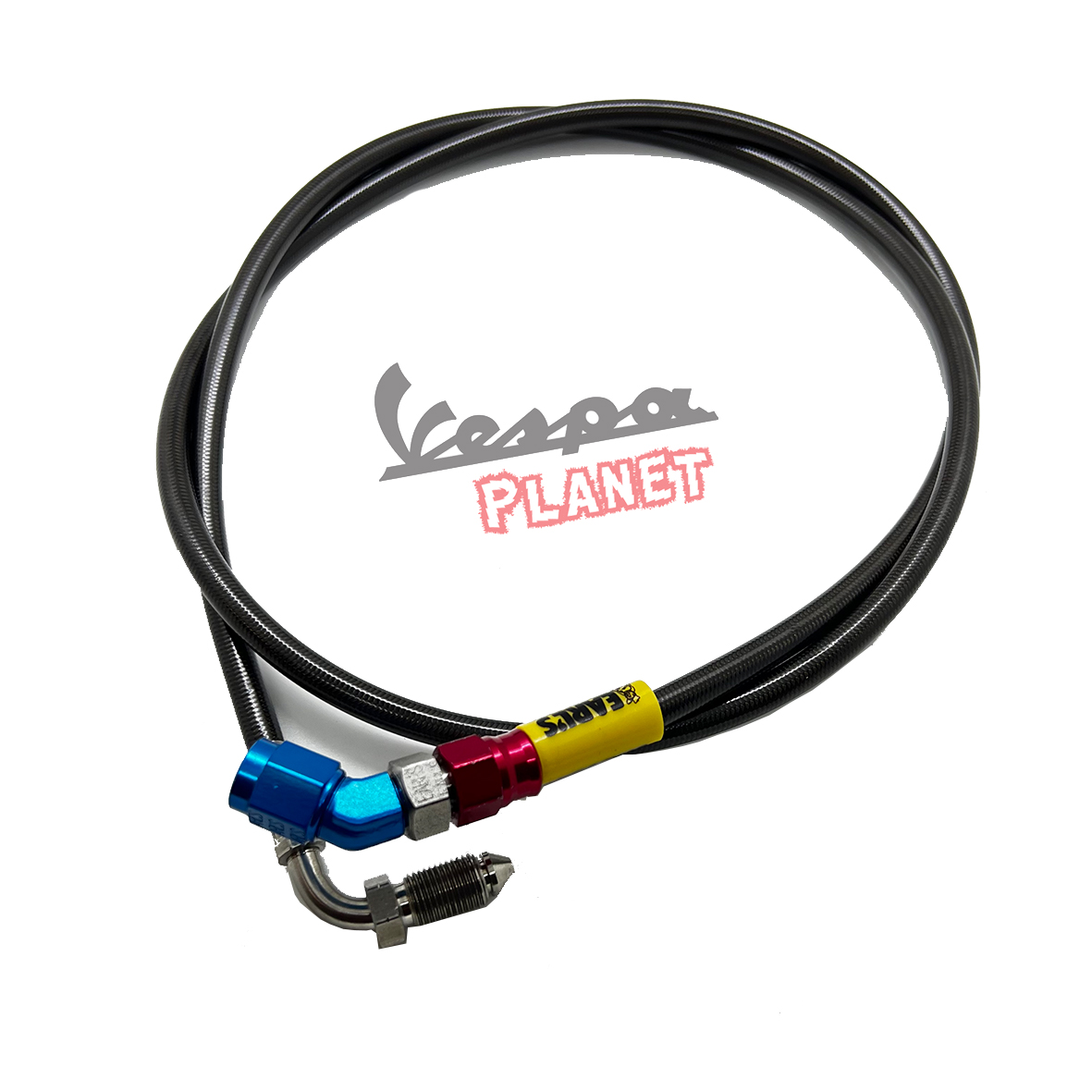 Earl's preassembled braided stainless steel brake not only look good, they reduce system corrosion and provide the user with a reassuringly responsive braking system, eliminating the "spongey" feel often found with original manufacturers' rubber hoses.

Earl's Speed-Flex™ brake lines can be supplied as individual components from our range of reusable fittings, enabling hose systems to be assembled by the customer, or as complete ready-to-fit assemblies.

Our swaged Speed-Flex™ brake line kits offer a slimline lightweight fitting manufactured from high grade mild steel or stainless steel swaged onto stainless steel braided hose and featuring an extruded Teflon™ inner, and come complete with all copper crush washers. They are available in a choice of clear or coloured protective outer covering.