HP Moto Cam M500 Scooter Camera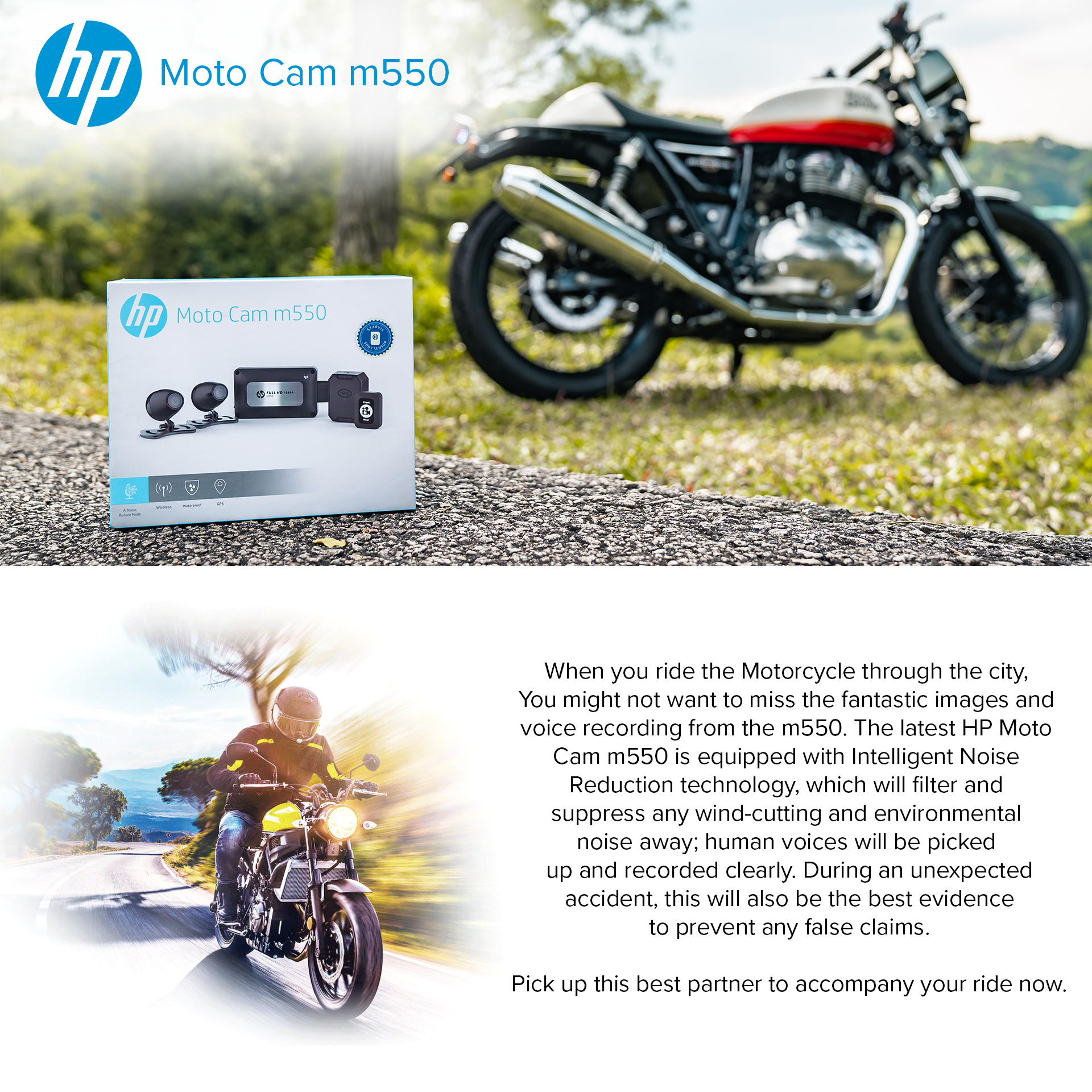 When you ride the Motorcycle through the city, You might not want to miss the fantastic images and voice recording from the m550. The latest HP Moto Cam m550 is equipped with Intelligent Noise Reduction technology, which will filter and suppress any wind-cutting and environmental noise away; human voices will be picked up and recorded clearly. During an unexpected accident, this will also be the best evidence
to prevent any false claims.
Pick up this best partner to accompany your ride now.