Remus Exhaust RS Black Vespa GTS300 2019-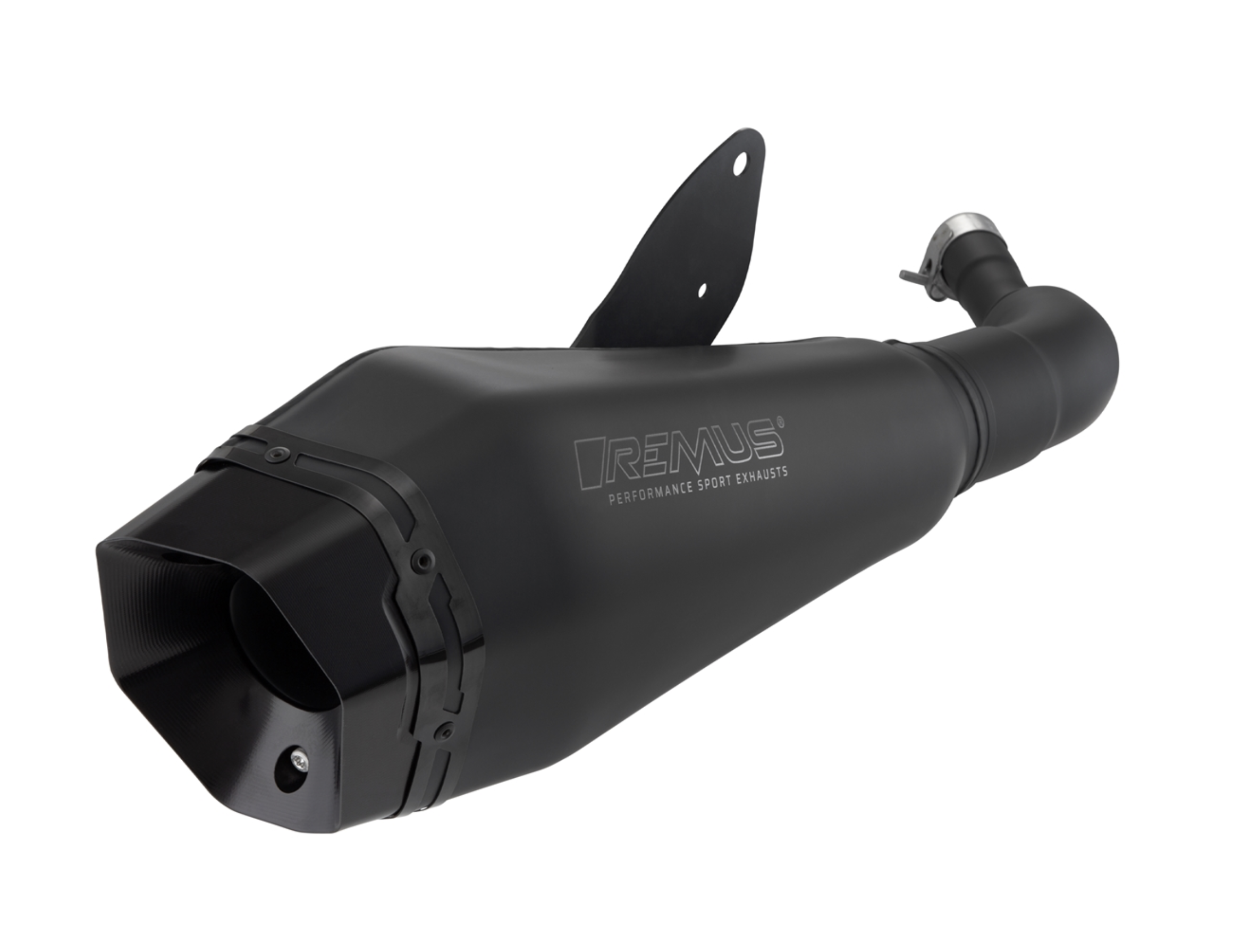 Exhaust REMUS RS black for Vespa GTS, GTS Super 300 HPE Euro4 2019-

Fancy design | Unique sporty sound | A one-of-a-kind exhaust for a one-of-a-kind Vespa | The new REMUS RS! With the REMUS RS exhaust a completely new REMUS design line was created. The REMUS RS captivates not only by its extravagant design, but also by the extraordinary interaction with the specially adapted end cap. The material mix of stainless steel and aluminium complements each other perfectly and is unique. The REMUS engineers not only focused on design but also on better performance and torque that both was implemented by the in-house research and development department. This innovation offers a unique sporty sound perfectly matching the originality of a Vespa. Available in black stainless steel with milled aluminium end cap, the REMUS RS is ideal for design-oriented drivers who don't want to do without performance and a powerful sound!