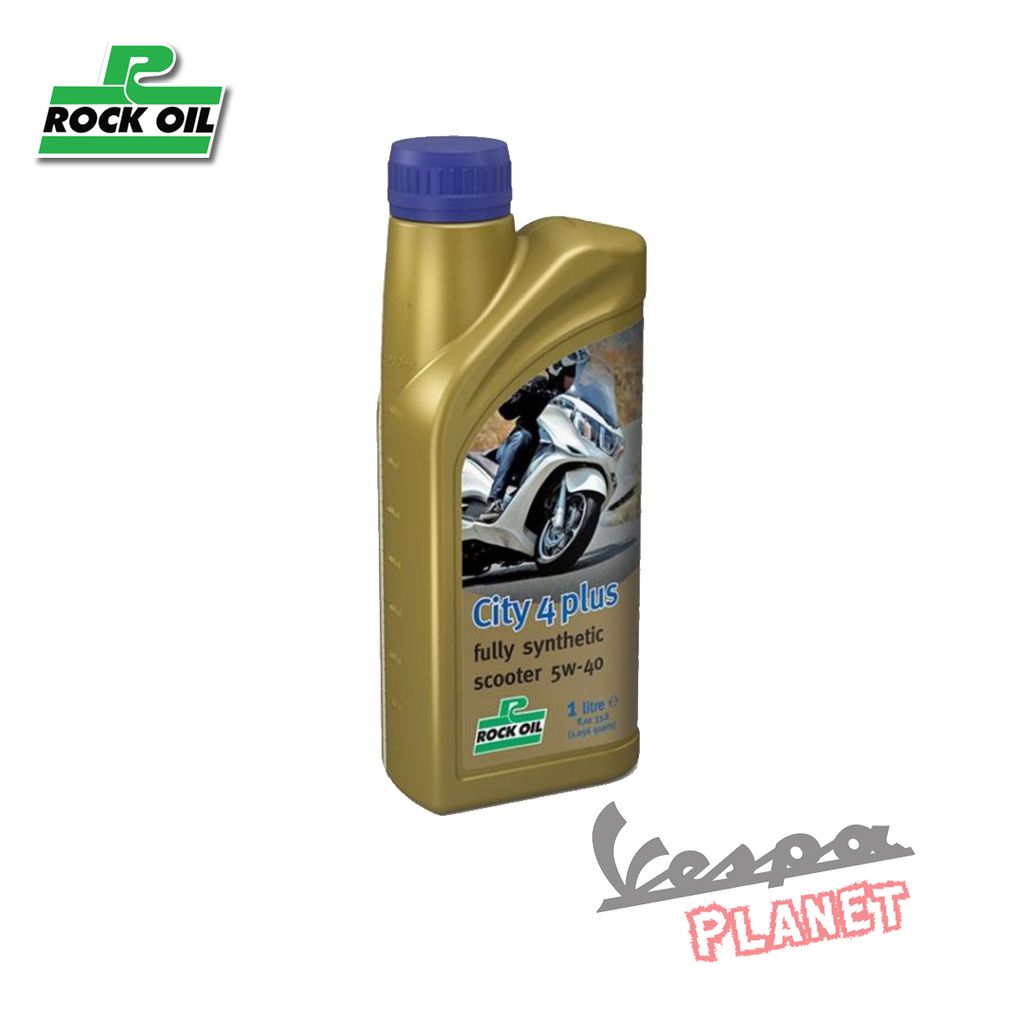 ROCK OIL 5W City 4 Plus Fully Synthetic Scooter Oil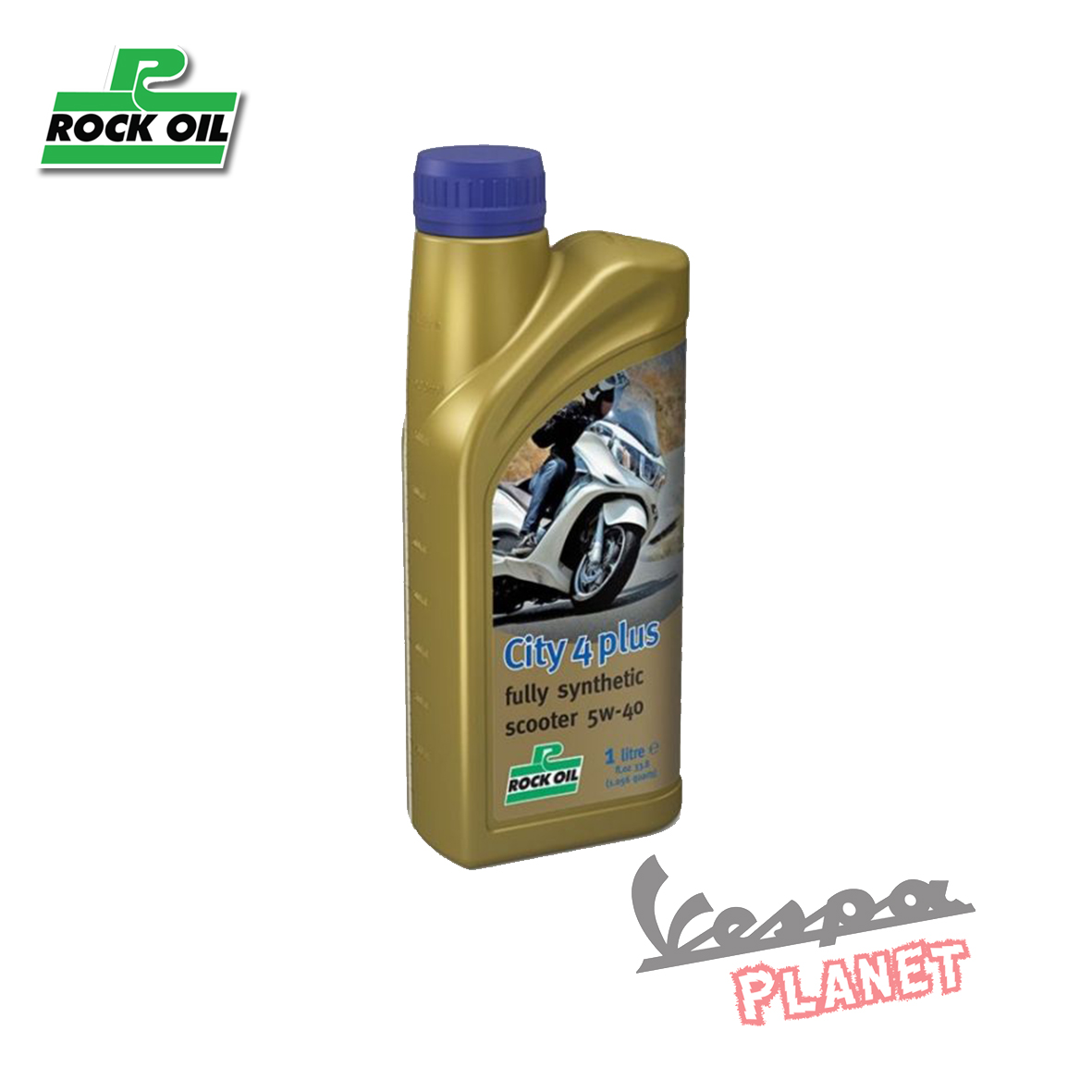 Rock Oil City 4 Plus Scooter Oil 5W40
Quantity: 1 Litre
Rock Oil City 4+ 5W40 scooter oil is a fully synthetic, high performance oil that is blended using the latest technology and to the latest approvals specifically for use in modern 4 stroke scooter engines.
Rock Oil City 4+ has been specifically developed to provide ultimate protection whilst releasing maximum power from all modern high performance 4 stroke scooter and motorbike engines by combining the latest synthetic bases with advanced additive technology to give outstanding performance and high levels of protection for the engine.
City 4+ 5W40 is approved to the highest Japanese engine specifications and is good for enclosed (scooter) engines as the fully synthetic blend of Synth 4 5W40 holds viscosity at higher operating temperatures.
Developed to give rapid circulation at cold start and complete protection at high temperature for all high performance 4 stroke engines.
Benefits:
JASO MA and MA2 approved oil which is safe to use in scooter wet clutches and in scoots with catalytic converters in the exhaust.
Blended using Group 1 oil base stocks (the best grade) for better levels of protection for delicate metal engine parts.
Best for
GTS300/GTV300/GTV250/GTS250