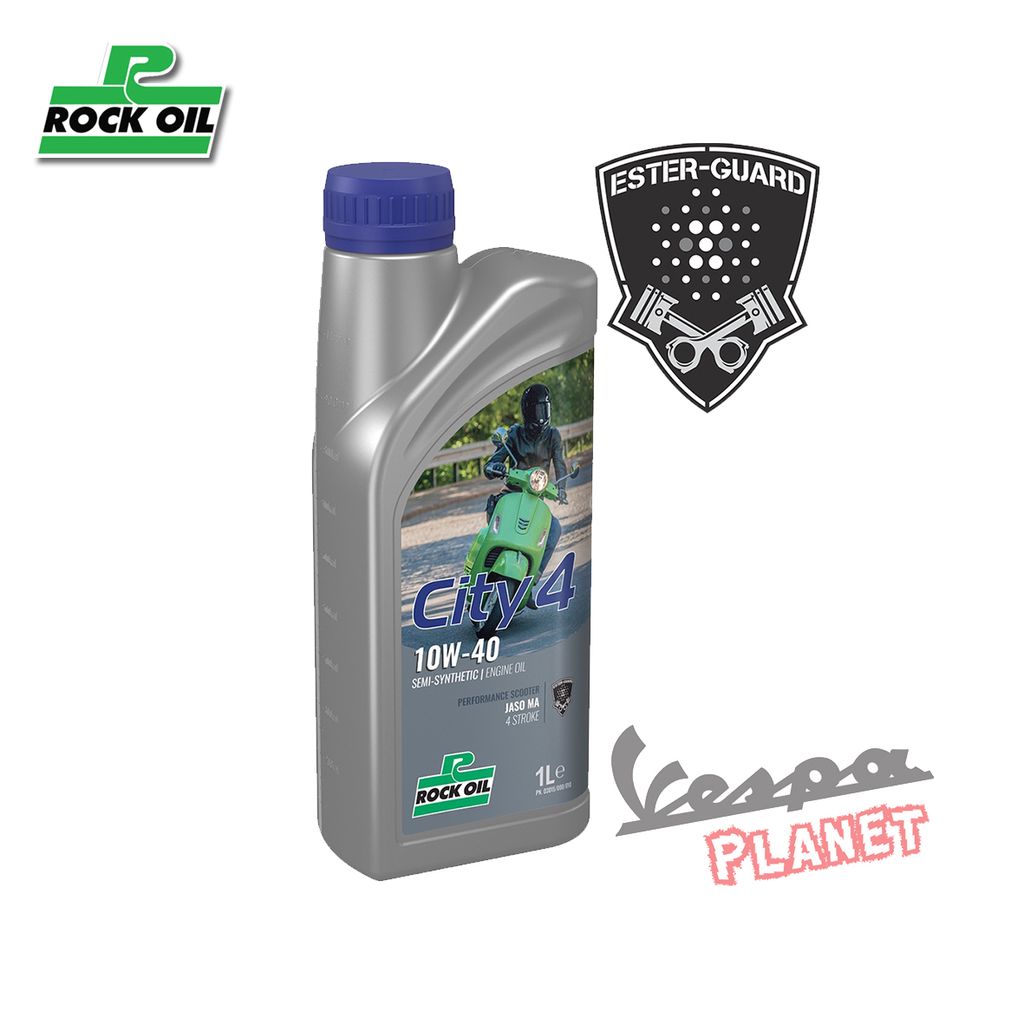 ROCK OIL CITY 4 SEMI Synthetic Scooter Oil With Ester Guard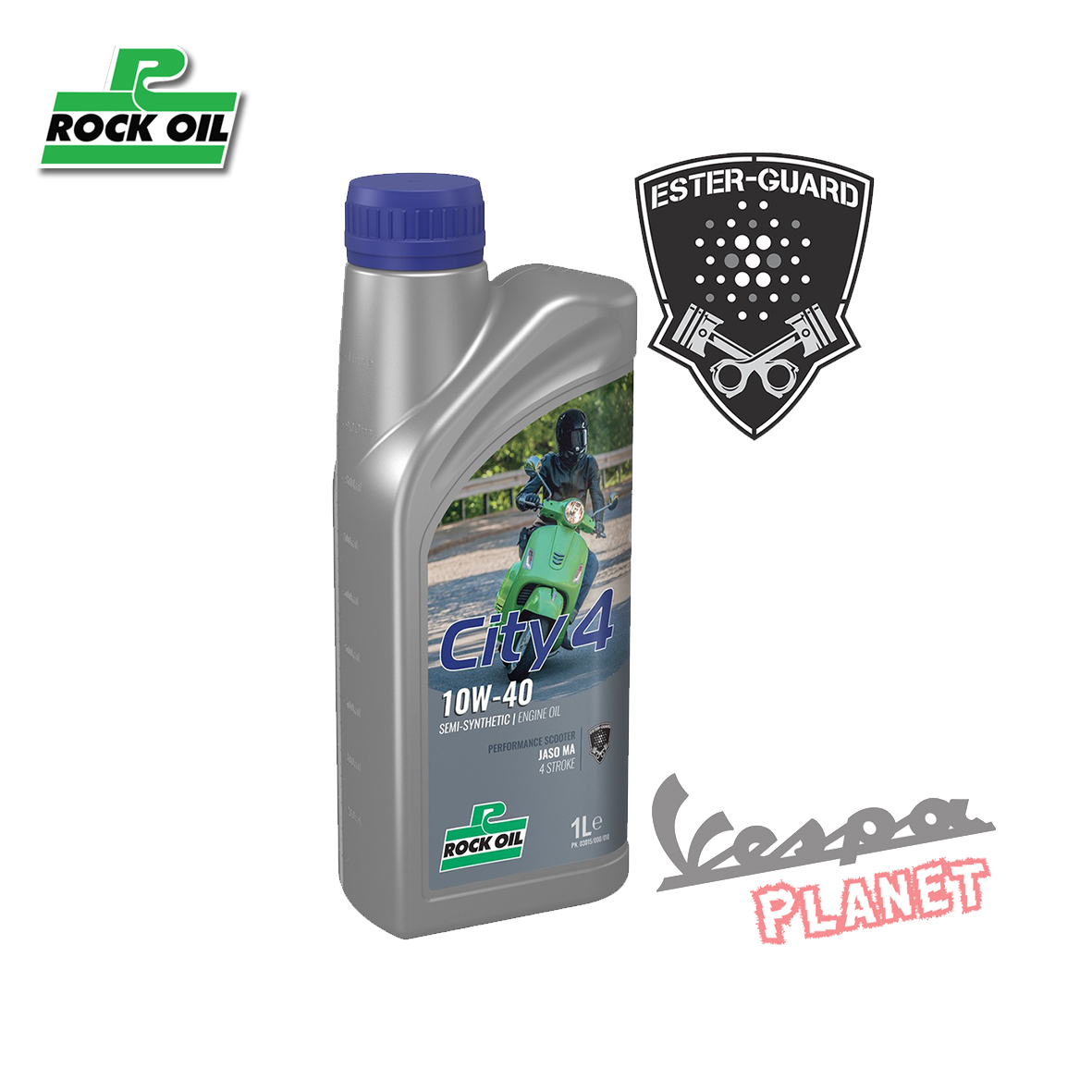 City 4 10W40
(Semi-Synthetic)
City 4 is a premium grade semi-synthetic 4 stroke engine oil that meets the demands of high performance 4 stroke scooter engines.

Features
Advanced additive, high detergent formulation ensures maximum engine component protection
Superior resistance to deposits and corrosion, resulting in extended engine life and optimum performance under all conditions.
Provides outstanding resistance against the formation of black sludge and piston deposits.
Improved anti-wear protection for valve train components.
A new generation high performance semi-synthetic multigrade oil designed for the latest high performance engines, including those fitted with catalytic convertor.
Best for
Vespa Primavera/Sprint/LT/LXV/GTS150 3V Engine