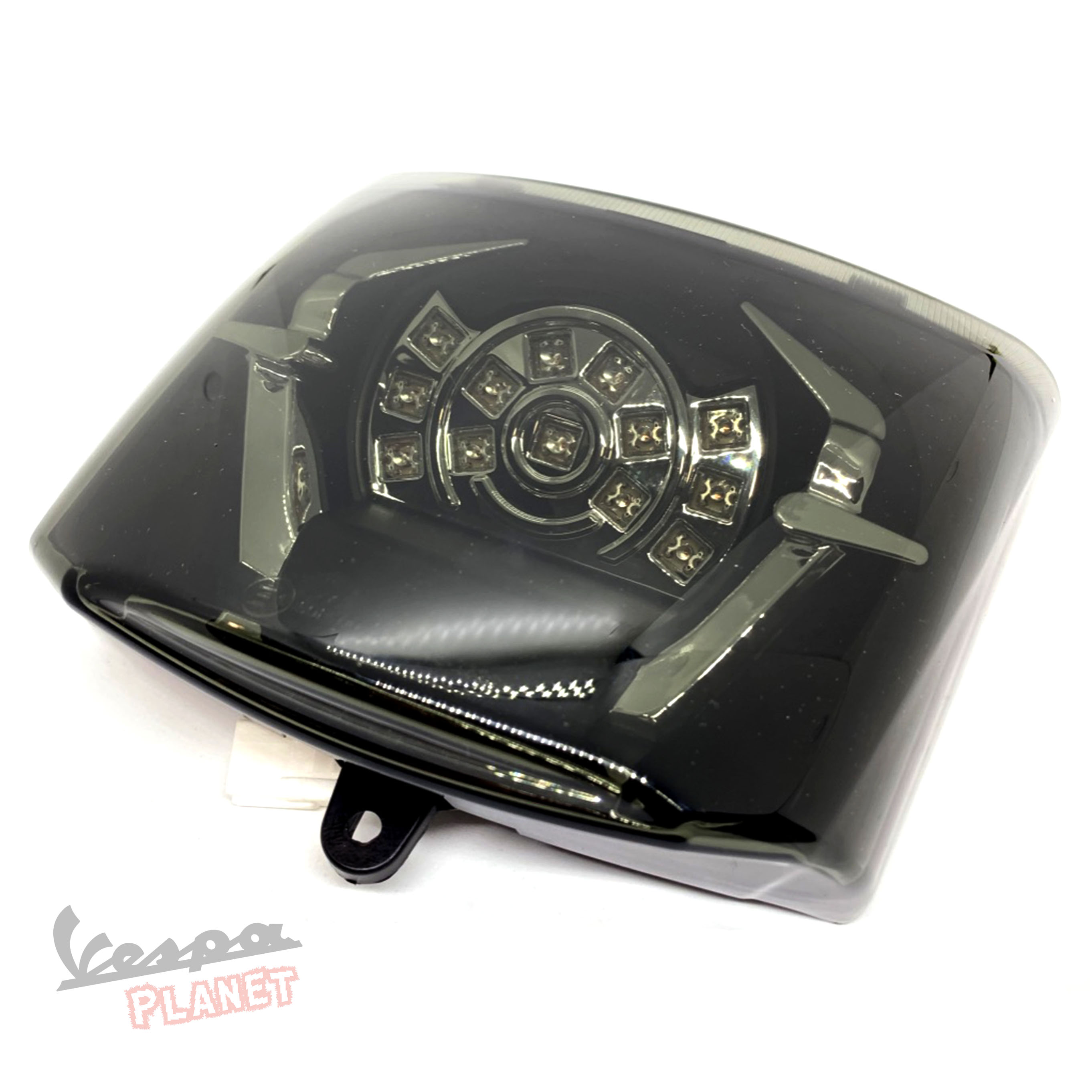 The SIP LED Rear Light MK II, for the Vespa GT/GTS/GTV models accentuates the silhouette of the scooters rear perfectly and shines through with extremely bright and powerful LED lamps. The unique LED arrangement coupled with the revised reflector design provide a noticeably improved look when compared to the original item.
We have them available with either clear or smoked glass and they have EU approval and a LED license plate illumination.
These lights can also be retro-fitted to the earlier GTS models produced before 2013. With the use of the license plate holder (#PI622824) from the earlier produced GTS models or the conversion tail light frame (#MV01959) this LED Rear Light MK II can also be fitted to the 'facelift' models produced since 2014.
Fits
GTS150
GTS300 2014 <
GTS250
GTV250
GTV300