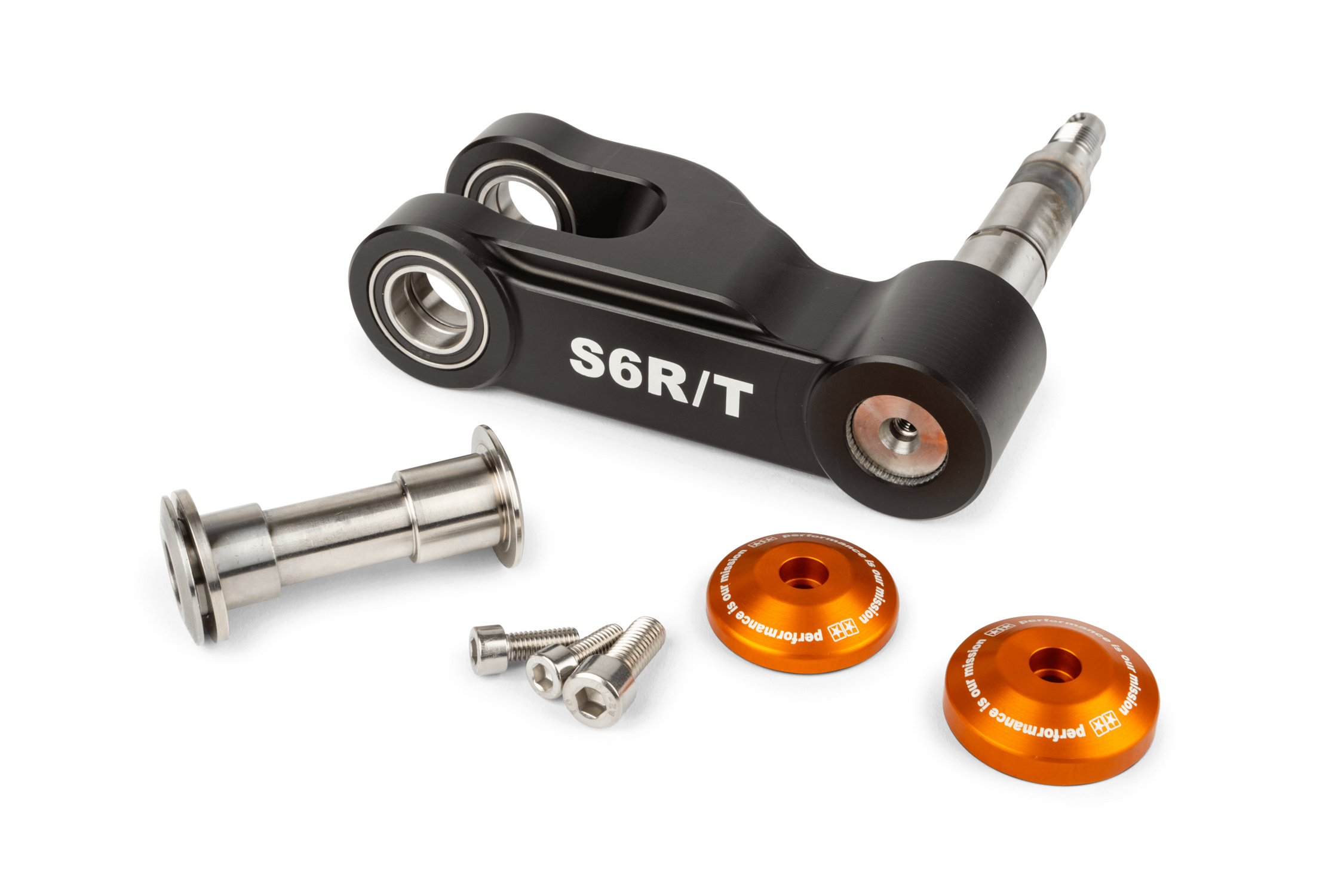 Stage6 is once again pushing the envelope: Swingarm Stage6 R/T CNC Piaggio ZIP SP / Vespa.
Stage6 and their racing department Stage6 R/T developed a new swing arm for the steering column of Piaggio Zip SP, Stage6 and they remain true to their motto - more power, more speed, more tuning.
The swingarm fits the original steering column and also aftermarket steering columns of Piaggio Zip SP 1 / SP 2 scooters (and Vespa models ET2 / ET4) and is clearly designed for racing. Piaggio Zip pilots were expressing their interest in a racing swingarm for quite some time, and now it's here!
Handling and riding characteristics and thus ultimately performance are improved enormously with this racing swingarm. In combination with other Stage6 tuning parts like front wheel axle, shock absorber, brake caliper + brake caliper adapter and more you can completely remodel the front train of your Zip and build yourself a Racer deluxe.
One of the special features of the swingarm is the use of bearings. This allows the swingarm to move much more freely and smoothly, which has a positive effect on the suspension and general handling of the vehicle. The stability is not affected. The swingarm is an additional swingarm and can be removed at any time. Installing it for racing use and then removing it again for standard road use is no problem.
The swingarm is made of Ergal (very hard and robust aluminium alloy), CNC-milled for utmost presision and weighs 770g. All components of this tuning part are high-precision manufactured with great attention to detail. The orange bearing covers protect the bearings and look stunningly stylish.
Attention: The supplied spacer must be installed on the left from the driver's view.

Technical features:
CNC-milled
with ball bearings
anodized bearing covers
weight: 770g
Advantages:
better driving dynamics
better handling
increased precision