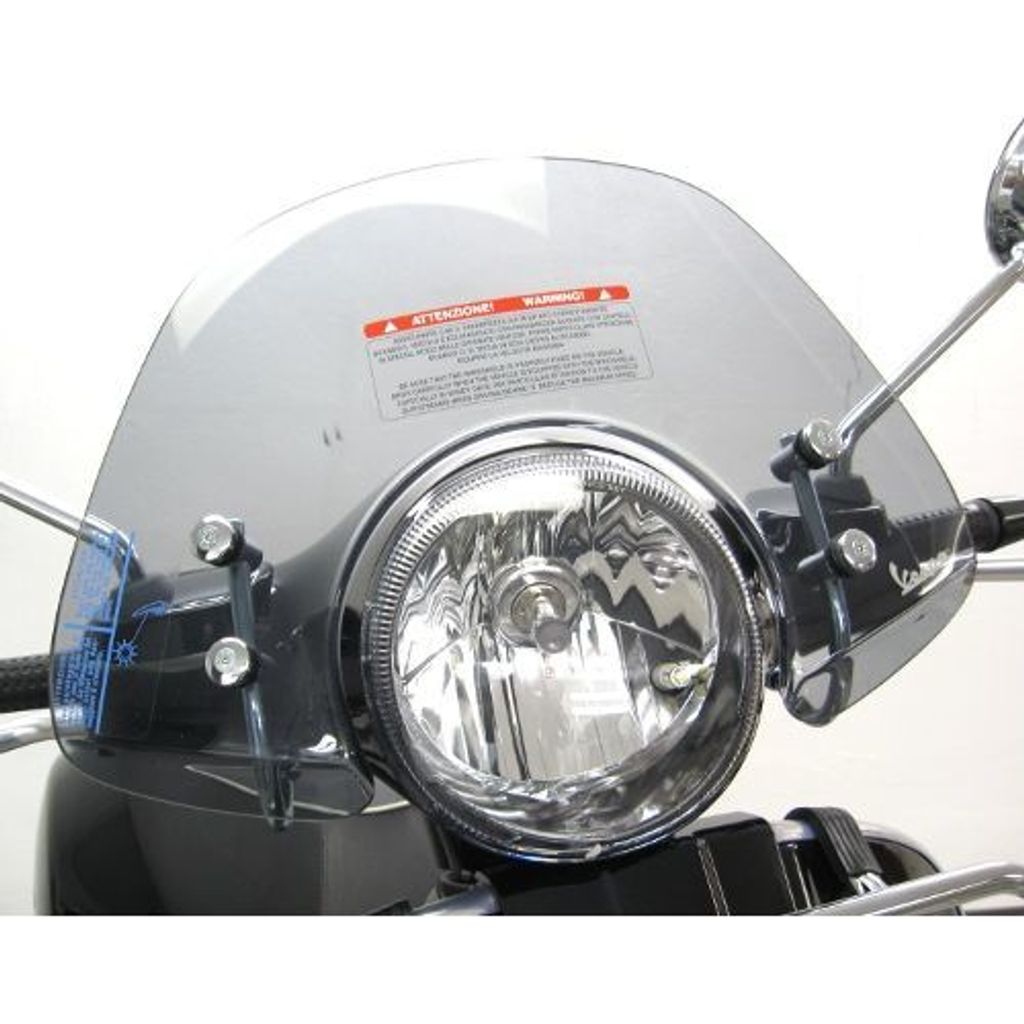 Vespa GTS Flyscreen Smoke
Tinted Vespa Sport Style Flyscreen for Vespa GT/GTS/Super.

Original Vespa accessory item, made in Italy by Piaggio. This sleek windshield is only offered as an accessory item in Europe and Asia. It's very difficult to find in North America. This small windscreen is 6" tall and 19" wide. Fits all years (even ABS models) GT200, GTS250, GTS300 and 300 Super. Includes all necessary mounting hardware.