Vespa Radio & Alarm Clock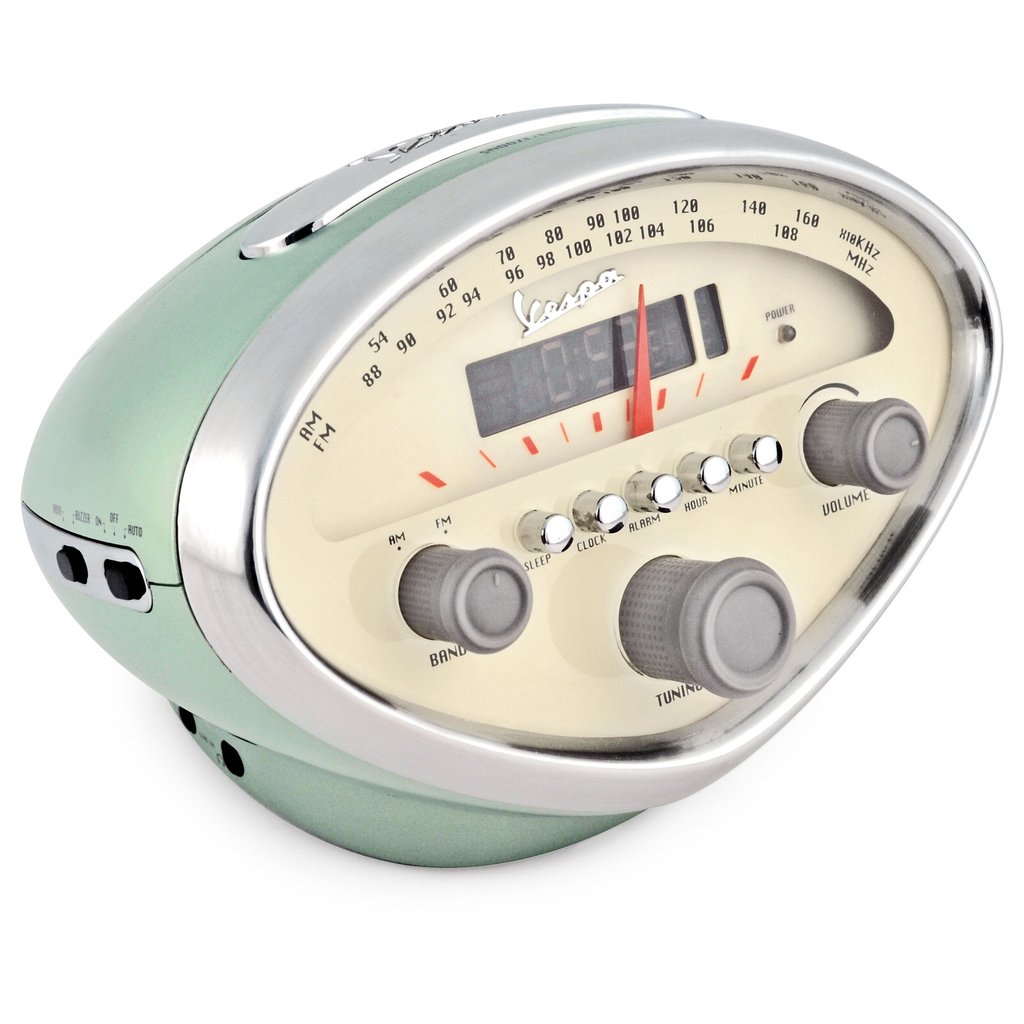 Alarm clock radio inspired by the typical shape of the most well known Vespa speedometers, comprises an AM/FM radio, the radio alarm clock function with snooze/radio settings. Powered by batteries or with a power supplier.
AM-FM reception, radio alarm with snooze/radio. The product can work with batteries or with a normal feeder (not included in the box).
Cardboard box 4.3" x 7.1" x 5.9"